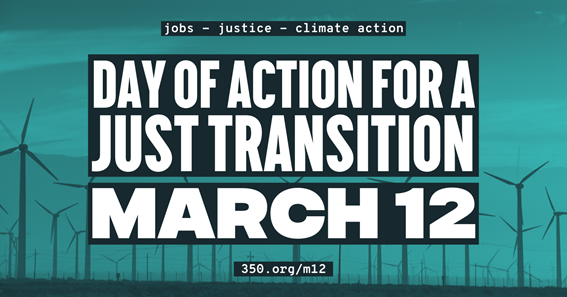 Sign up * Create Materials * Take Action on March 12 * Document and Share!
Would you like to see the government speed up its commitment to a just transition in our society, from an economy based on fossil fuels to one based on more sustainable types of energy? Would you like the government to ensure that no worker loses their job in that transition? Crucially, would you like to see the Prime Minister pass a Just Transition Act that takes into account our climate crisis as well as the needs of working people?

If so, don't miss the Day of Action for a Just Transition on March 12. This action is organized by 350.org and the Council of Canadians. Amnesty Canada is fully behind it. The Day of Action is taking place in various locations across the country. Come out and support it!
Why?
Its been nearly three years since Prime Minister Trudeau first promised a Just Transition Act. Since the government is dragging its feet on implementing a Just Transition, participants are going to visit their MP offices or gather in public spaces and visually demonstrate how our communities would thrive under a Just Transition Act. The time to act is now!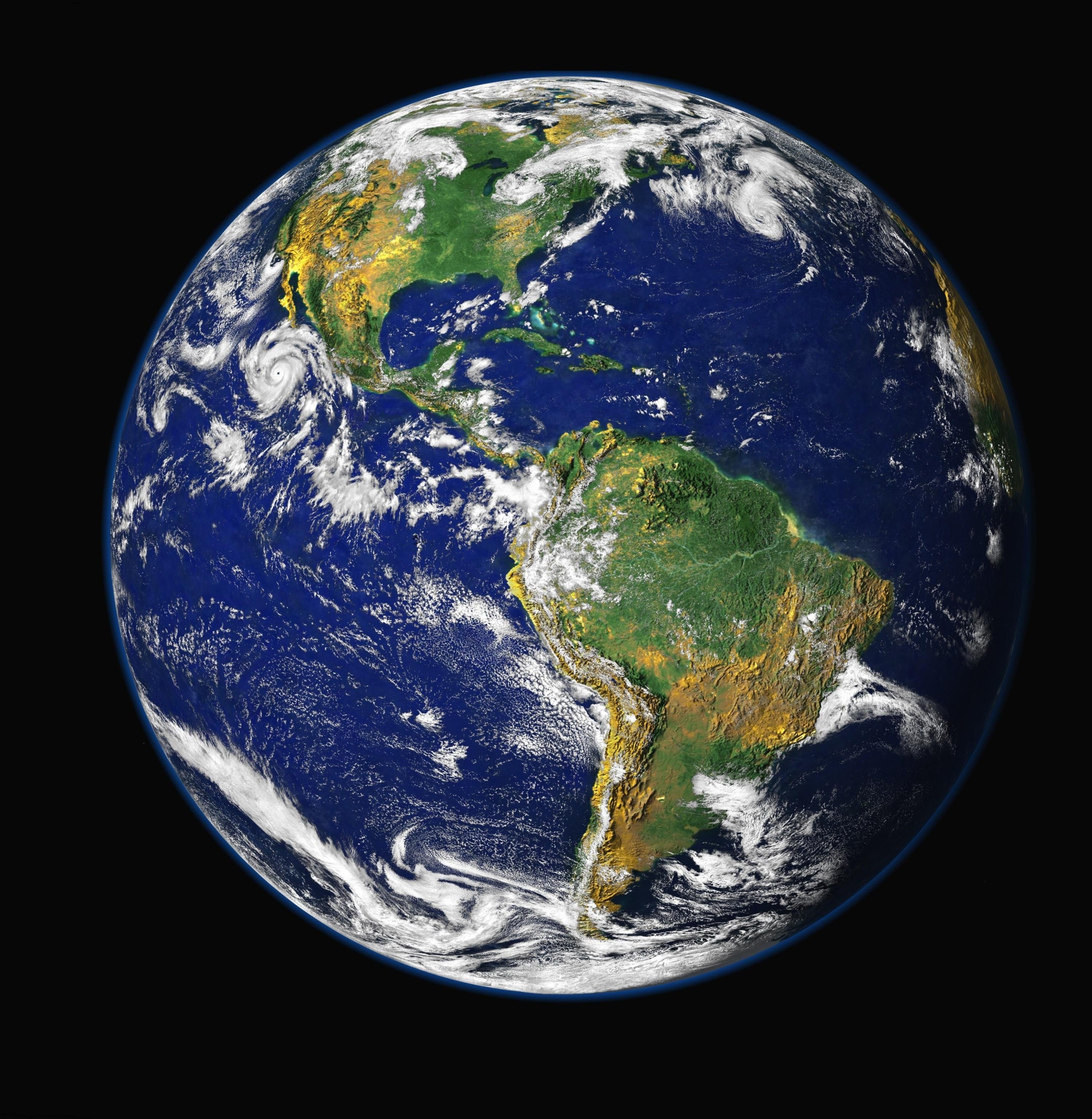 Learn more about the vision for a Just Transition here, here, and here.
Sign Up*
Check our support and all the resources you need >> 350.org toolkit.
How: Using creative visuals, theatrics, and art, participants will show Parliament the kinds of programs we need to transition away from fossil fuels, and in a way that leaves no one behind and respects human rights.
Imagine: ribbon cutting ceremonies to mark the opening of a new Just Transition Ministry; holding a green jobs fair for workers seeking support to transition away from the fossil fuel industry; a press conference announcing new free rapid transit systems. Your imagination is the limit!
Where: Here are a few locations around the country where actions are being planned. Check out the Day of Action map here.
Victoria
Vancouver
Edmonton
Winnipeg
Toronto
Ottawa
Montreal
Halifax
Do you live in or near any of these locations? If so, will you join us? Once you RSVP for the action, the hosts will contact you directly.
Create Materials*
Order posters: If you do not plan to make your own visuals, you can order them here. Hurry!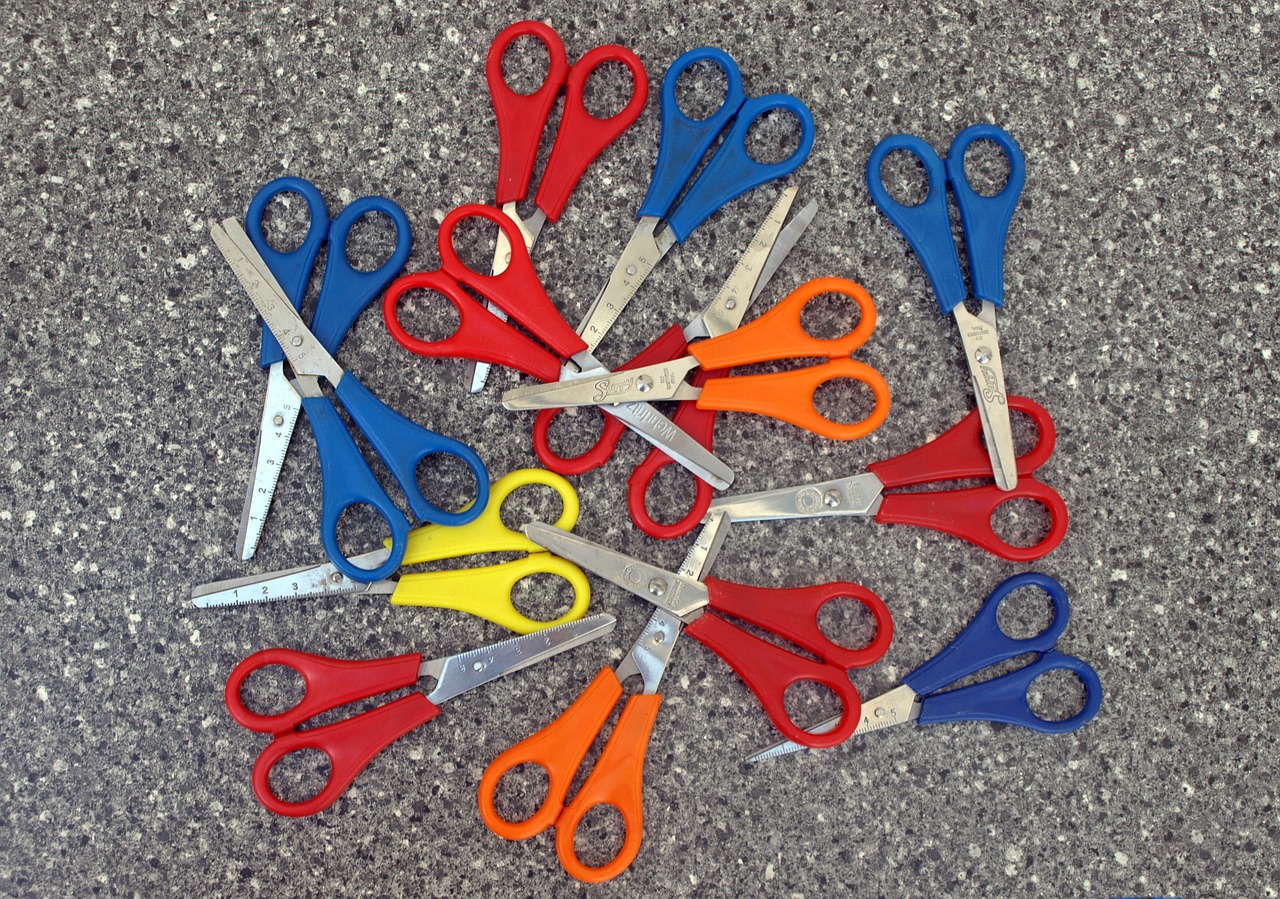 Make your own: Make a sign announcing a new program that you would like to see. Write a news headline! Have fun with it!
Examples:
The government is nationalizing General Motors in order to speed up production of electric vehicles

Corporate subsidies to end: Government uses windfall to make public transit free

Government cancels highway expansion: announces new EV charging stations, rural bus service

Keep in mind: It is important to make up programs that will resonate with the local people who will see your action. Please refer to our policy document, Stop Burning Our Rights! for ideas.

Visuals:
Please add an Amnesty candle to your artwork. Here is where you can find our style guide for ways to make visible Amnesty's support – whether you are participating in person on March 12 or on line (idea: make a statement by creating a Just Transition background for your online calls!).
Please note that we are being asked to ensure we use these colours for the signs (you can still add in the Amnesty candle): The colour scheme for this action is teal (#40D7D4), white (#ffffff) and dark grey (#17292E)
For more information on printing and ordering signs, making your own and how to make other visual props, see the Arts and Visuals Toolkit.
Take Action*
A script will soon be available for suggestions as to what to say at an event. Here is an example to give you ideas: https://www.sethklein.ca/blog/the-throne-speech-premier-john-horgan-means-to-give
Keep in mind: Organizers of other events have found that trying to spoof or use satire often falls flat – onlookers can't always tell the difference. Be clear about when you're being funny!
Hint: if this is the first time you're joining a national Day of Action, ask people in your networks if they've been to an action like this before and to share what kinds of communications or visuals they found helped get the message across clearly and memorably.
Document and Share*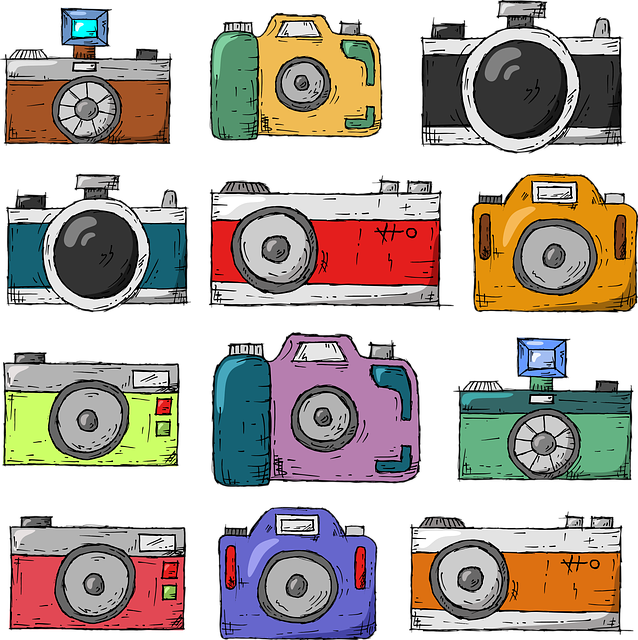 Take photos of your action and send them to bhr@amnesty.ca so we can share on social media. You can also tag us on Twitter @AICanadaBHR and @AmnestyNow.
Other ideas:
Make a TikTok of your action // Record a blog // Upload a video to Youtube
Expenses:
If Amnesty groups or members would like to be reimbursed for basic supplies needed to take part in any public action (such as paint, posterboard, markers, etc), please do the following:
Collect your receipts and itemize them.
After March 12 (and before April 11) take photos of each receipt.
Send them to bhr@amnesty.ca with 'March 12 Day of Action' in the subject line
We will reimburse your expenses for those supplies after sending you a confirmation email.

Stay tuned for more information – inlcuding sample social media messages – in the coming days!