Amnesty's International Board of Directors
At the international level, the members of the Board of Directors – known as the International Board – provide guidance and leadership for the Amnesty International movement worldwide. Every year, a Global Assembly is convened, where representatives of each section come together to discuss strategies and policies, vote on International Board members, and share ideas and knowledge to guide the international movement.
There are more than 80 Amnesty International offices worldwide. In Canada, we have two branches – the English Branch in Ottawa and the Francophone Branch in Montreal.
---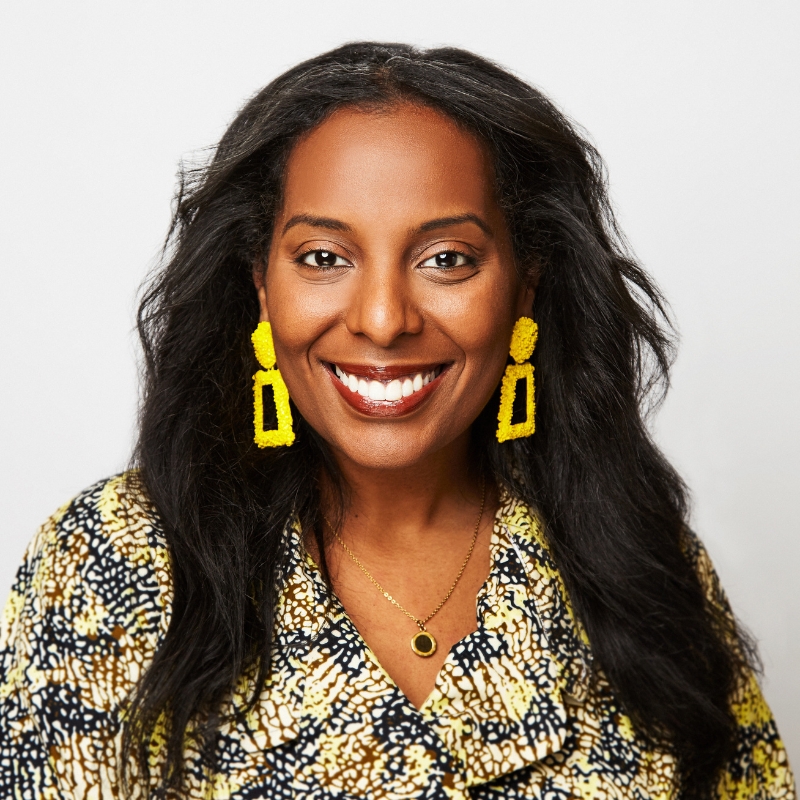 Agapi Gessesse, Board Chair
Agapi Gessesse is a powerful, influential and fearless changemaker. For more than decade, Agapi has worked to enhance the lives of marginalized youth through her work with Toronto Community Housing and United Way Greater Toronto. She is currently the Executive Director of the CEE Centre for Young Black Professionals.
Agapi was born and raised in Toronto by a refugee mother. Her commitment to community development stems from her lived experience, which propelled her to obtain a Master's Degree in Social Justice. She is a visionary leader who tirelessly addresses economic issues affecting BlPOC, their families, and their futures. She speaks and writes on topics such as diversity and inclusion, workforce development and youth engagement.
In 2023, Agapi was honoured with the Leadership Award at the acclaimed BBPA Harry Jerome Awards for achievement in the Black community. She was also named a YWCA 2023 Woman of the Year and received an Afropolitan Canada Award at the 2023 Women of Diversity Summit.
Geneviève Thériault-Lachance, Vice-Chair
Geneviève Thériault-Lachance is a lawyer based in Quebec that specializes in corporate accountability. She is particularly interested in corporate's ethics and the connection between corruption and human rights violations.
She worked for several years in London for an organization that sought to bring justice to victims of corporate abuses in sub-Saharan Africa. Prior to leaving for London, she practiced as a trial lawyer in Montreal. She appeared regularly before the highest provincial and federal courts. She also acted as a legal consultant for the Inter-American Commission on Human Rights (IACHR), where she drafted applications on behalf of victims and amicus curiae brief to ensure the protection of the rule of law in impeachment procedures in Latin America.
Geneviève has a Master of Laws (LLM), with distinction, from London University College (UCL), where she was the sole recipient of the Sir Frederick Pollock scholarship. She regularly writes legal blogs for the legal publisher Éditions Yvon Blais of Thomson Reuters, is a founding trustee of Publish What You Pay (PWYP) UK and a member of the Committee of Integrity Protection For the Sport and Leisure Federation of Quebec.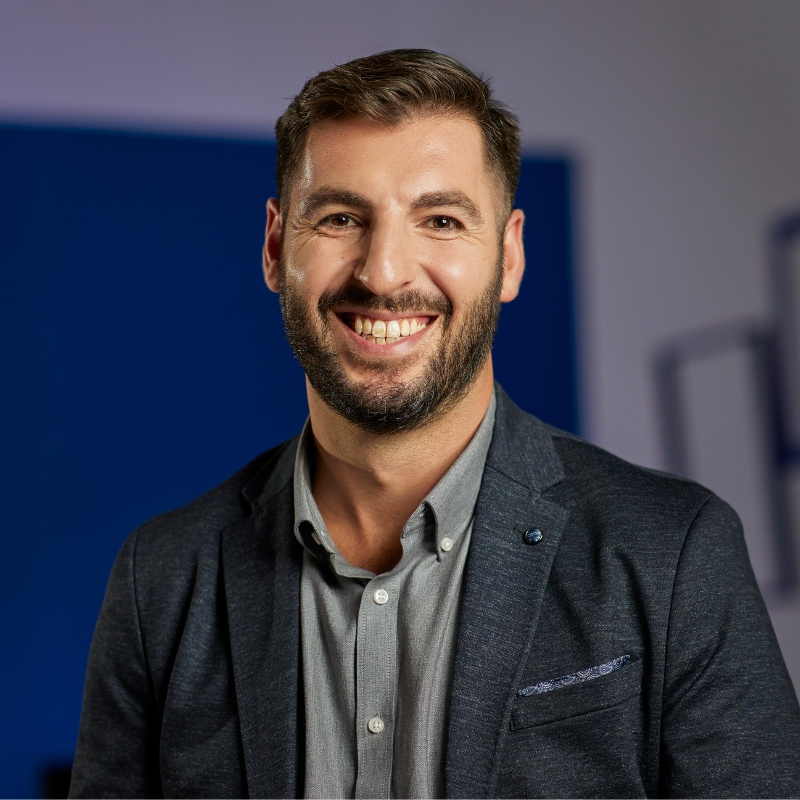 Greg Zatulovsky, Treasurer
Greg has committed the last decade as a change leader focused on modernizing nonprofit financial and operational systems so that more resources could be allocated to serving our communities. In 2021, he decided to commit his energy to the grassroots social purpose sector and founded a new nonprofit, Purpose Forward. As the CEO, he leads a growing team with a mission of advancing operational expertise across the Canadian charitable sector while scaling a new organization and establishing robust governance practices.
As an accountant (CPA, CMA), Greg started his career with globally recognized brands before pivoting to the charitable sector and working with the Canadian Mental Health Association and Sick Kids Hospital in Toronto, among others. In 2021, he was a recipient of the CPA Ontario Emerging Leaders Award to recognize his contributions and commitment to the social purpose sector. Along with being honoured to join Amnesty as the new Treasurer, Greg is also the Treasurer at Centre for Equality Rights in Accommodation, a national housing advocacy charity.
Aidan Sander, Director
Aidan Sander has been a dedicated member of Amnesty International since he was fifteen. He is currently pursuing a medical degree as part of the Queen's University Accelerated Route to Medical School in Kingston, Ontario. Aidan is also an alumnus of Pearson United World College in Victoria, British Columbia.
Aidan's involvement with Amnesty International began in 2017 when he participated in the Human Rights College for Youth. Aidan has served in several roles within the organization, including as a member of the National Human Rights Goals Committee. In this capacity, he helped facilitate the membership feedback process to support the development of both the Global and AIC(ES) Strategic Goals. In his role as Co-Chair of the National Youth Action & Advisory Committee, he helps advise the organization's key leadership structures.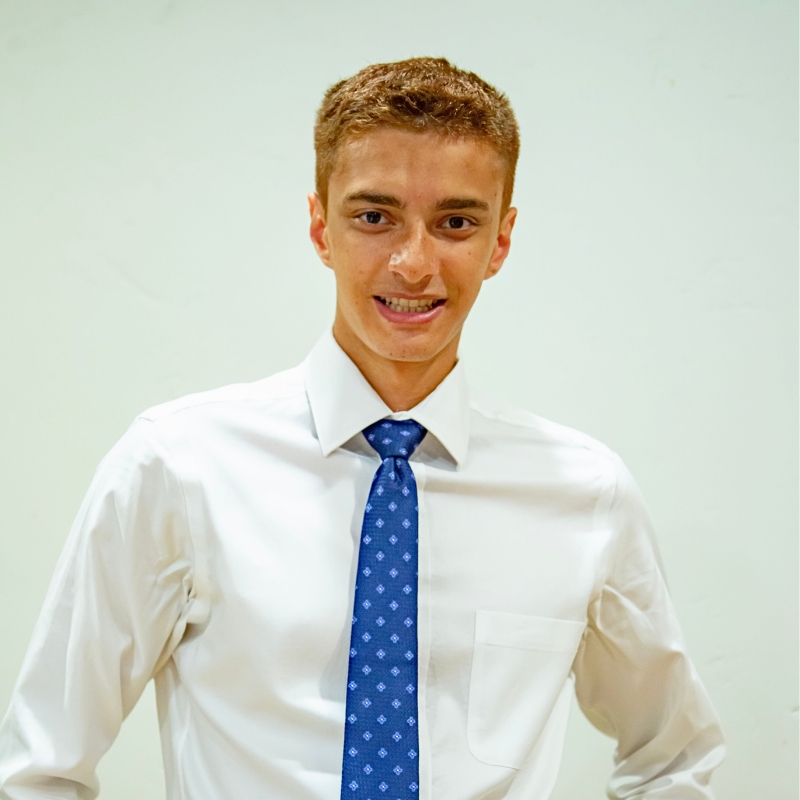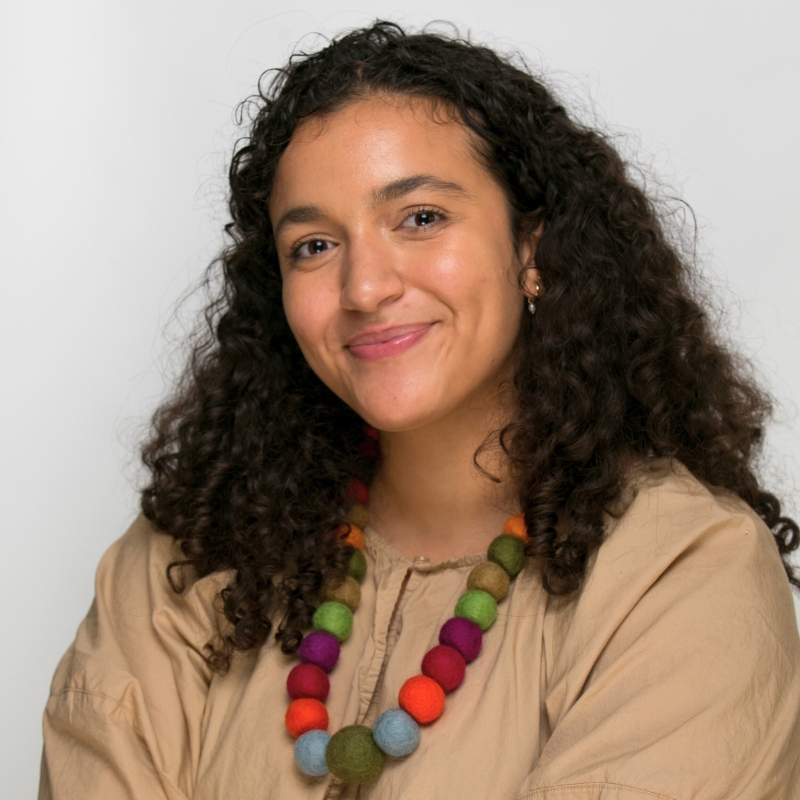 Hannah Ahamedi, Director
Hannah Ahamedi is a long-standing member of Amnesty International who has taken various leadership roles on the local, regional and national level over the past seven years. She is a graduate student at the University of Cambridge completing her MPhil in African Studies as a Gates Cambridge Scholar. She also holds a B.A (High Distinction) from the University of Toronto in Peace, Conflict and Justice Studies, Diaspora and Transnational Studies, and History.
Prior to being elected as a board member, Hannah was the Chair of the National Youth Action and Advisory Committee (NYAAC), the national youth body that advises Amnesty International Canada English-Speaking's staff, Board, members at large and other leaders on youth participation in the human rights sphere. During her time as Chair, Hannah was able to advance and pass two successful resolutions that would call for a youth-designated board position, as well as the creation of a distinct youth membership class.
Sarah El Gharib, Director
Sarah is an influential journalist, advocate, and academic known for her commitment to anti-oppression and human rights. She currently serves as Director of Content at the environmental alliance Age of Union, where she leads editorial strategy. She previously held the title of Content and Communications Manager at Global Citizen Canada.
Sarah is fluent in French and English, with competency in Arabic and Spanish. She holds a Bachelor's degree in International Relations from the University of Geneva/University of Toronto.
At Amnesty International Switzerland, Sarah played a pivotal role on the Executive Committee and working groups focused on gender and the Israeli-Palestinian conflict. She collaborated with the UN Human Rights Council, Human Rights Watch, the International Film and Festival for Human Rights, and Lallab — a French association committed to empowering Muslim women.
Sarah passionately champions a range of social justice issues, spanning from anti-torture campaigns and the protection of human rights defenders to advocating against racism and promoting gender equality.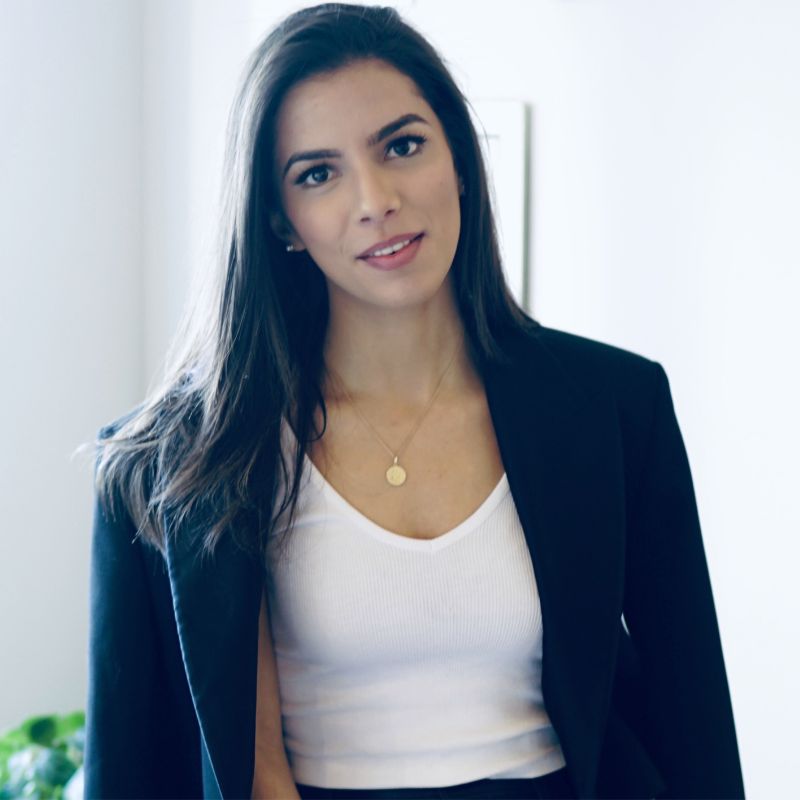 Dastageer Sakhizai, Director
Dastageer works as a Senior Policy Analyst at the Government of Saskatchewan in Canada. His career in public policy started in early 2006 after graduation from the School of Policy Studies at Queens University. Prior to transitioning to his new career in public policy, Dastageer worked in conflict resolution area as a mediator in Saskatoon Community Mediation Services for five years.
In his previous career, Dastageer worked as a researcher in academies of sciences of Afghanistan, Hungary, Uzbekistan, and Bulgaria as well as at the University of Saskatchewan where he was recruited for a research project and subsequently settled in Canada.
Dastageer's work with Amnesty started with a local group in Saskatoon in 2000 that was expanded to some activities at a national level as well. Besides defending human rights, Dastageer's work in promoting social justice in other areas included advocacy for electoral reform/proportional representation, workforce integration of professional immigrants, and raising awareness about Canadian citizenship (through community-based citizenship ceremonies). His work in voluntary sector led to founding three advocacy organizations/networks where he served as the founding president/chairman.
Dastageer holds a Bachelor of Science in plant sciences, a Master of Science in genetics, and a Master of Public Administration.
Michael Hayworth, Director
Michael is a practicing lawyer in the Toronto area. He has been involved with Amnesty since 2008 and has worked on staff with Amnesty Australia and lead the section's campaign team in 2017. He has a deep passion for human rights and Amnesty and is excited to help build our movement.
Laurin Liu, Director
Laurin Liu was a Canadian Member of Parliament between 2011-2015 and served as the youngest female Parliamentarian in Canadian history. While in office, she served as deputy critic for Environment, Science and Technology and International Trade and tabled multiple bills, including Bill C-409, for the automatic enrolment in the guaranteed income supplement for low-income seniors and Bill C-620, to expand health and safety protections for interns in federally regulated industries. She also pushed for a responsible and ethical foreign policy on various Parliamentary committees, including action on climate change, stopping the use of cluster munitions and arms exports to repressive governments, and ensuring the inclusion of human rights and environmental protections in trade deals.
For years, she has also worked for international philanthropies and NGOs, where she has played a behind-the-scenes role in strategic communications, supporting activists defending basic rights around the world and campaigns for international justice and accountability.
She holds a master's degree in human rights from the London School of Economics. Raised in Montreal, Quebec, she speaks English and French.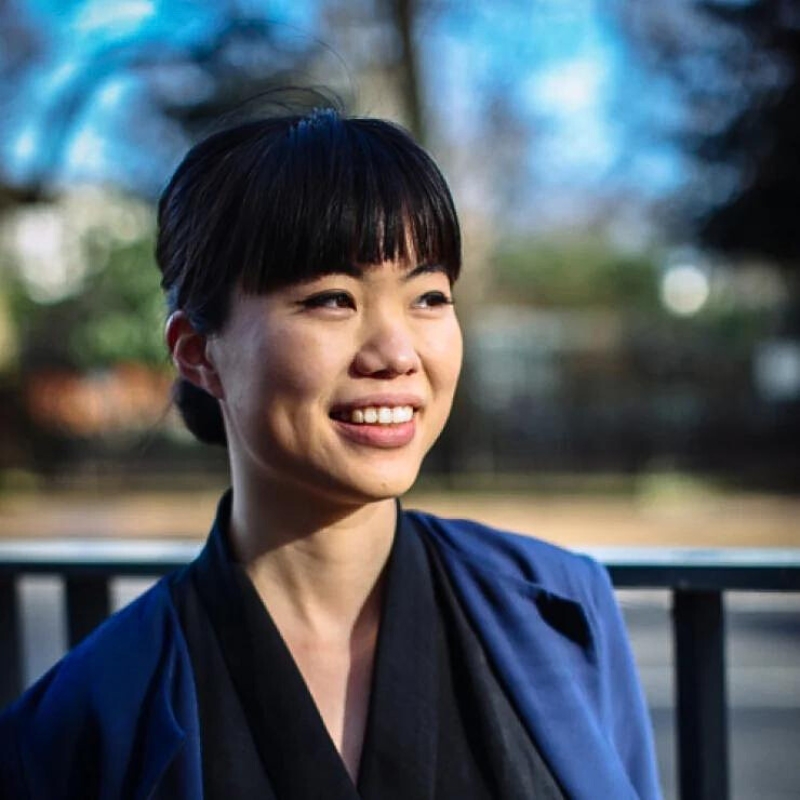 ---
Staff Leadership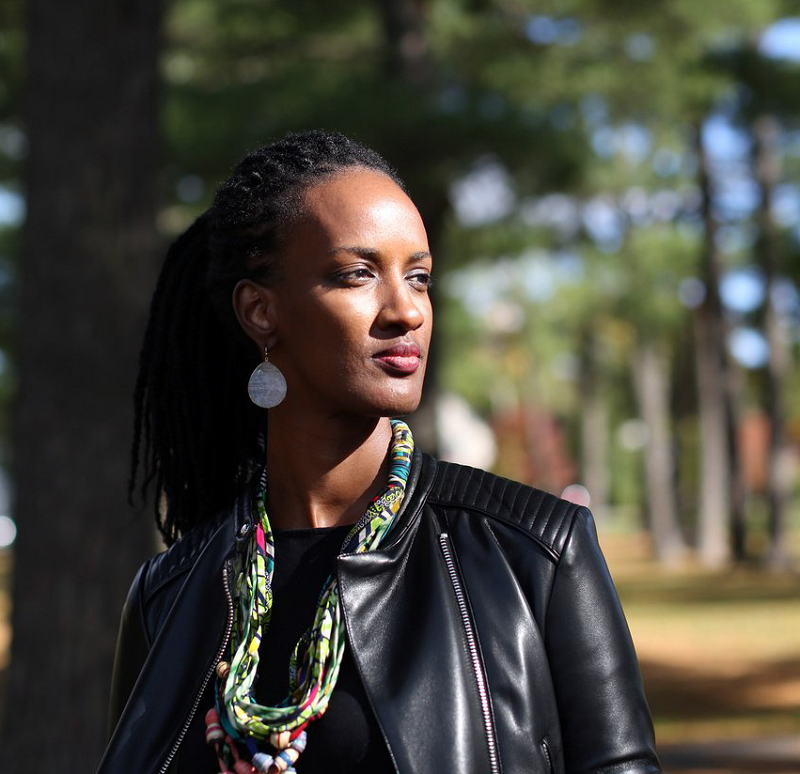 Ketty Nivyabandi, Secretary General
Ketty Nivyabandi is a human rights defender and a passionate advocate for social justice. She was forced to flee her home as a result of her activism in May 2015, after she mobilized and successfully led women peaceful protests in her home country, Burundi.
As a refugee and human rights defender, she has testified before the Canadian House of Commons Sub-Committee on International Human Rights on ongoing human rights violations in her country, particularly against women. She regularly speaks on refugee issues, democracy and human rights –with a particular focus on women human rights defenders– and the effects of conflict on women's intimate lives. She was a founding member of Burundi's Women and Girls Movement for Peace and Security, a strong apolitical voice ensuring women have a front seat at the peacemaking table.
Ketty studied International Relations, is a former journalist and a published poet.
Kassandra Churcher, Executive Director
Kassandra has enjoyed a long and significant management career, including supervising the operations and management of all primary and secondary schools throughout the Inuit territory of Nunavik in the north of Quebec as well as being the National Executive Director for the Canadian Association of Elizabeth Fry Societies (CAEFS). She played a leadership role in developing opportunities for funding and support of the 24 community-based Elizabeth Fry Societies across Canada who are responsible for delivering programs and services to at-risk and criminalized girls and women.
Kassandra is committed to fostering an ARAO intersectional feminist approach in her writing, advocacy, work, and life. She currently lives in Hudson, a small community outside of Montreal where she volunteers as Vice President of Elizabeth Fry Society.
Kassandra graduated with a Bachelor of Arts in Ethics, holds a Master of Arts in Education from Concordia University in Montreal, and is completing a PhD in Culture and Values in Education from McGill.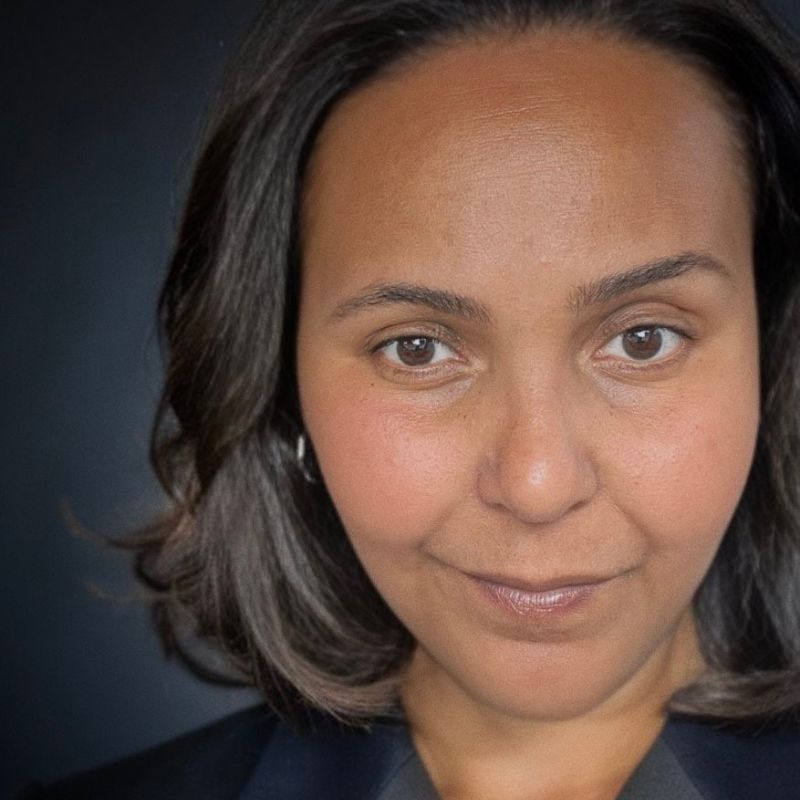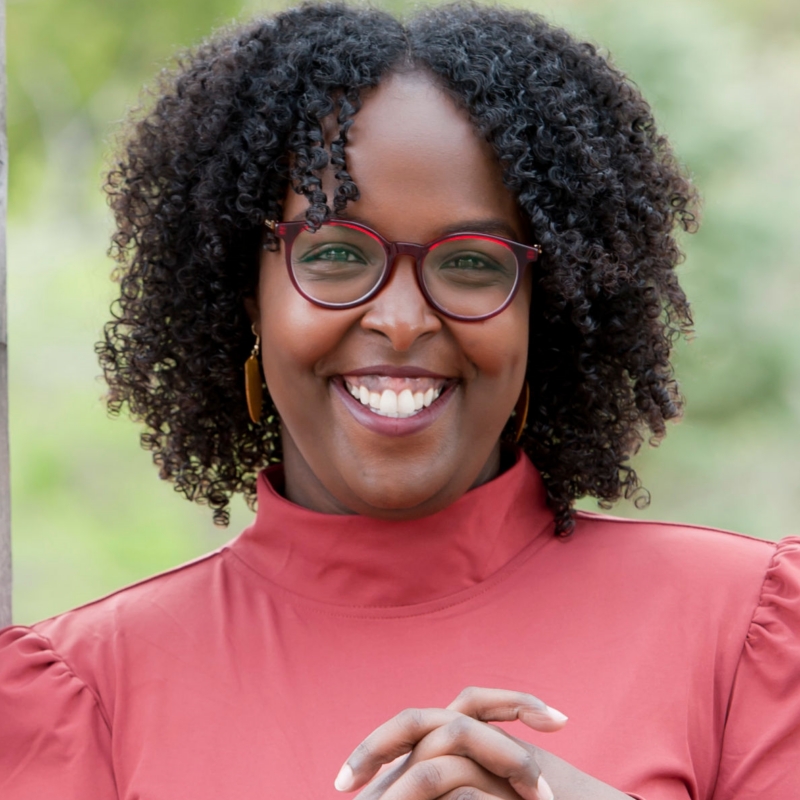 Hawa Y. Mire, Director of Equity, People and Culture
Hawa Y. Mire is Amnesty International's Director of Equity, People and Culture. She believes Amnesty International Canada's human rights mission must align with its internal work environment. This commitment requires sustainable structural change as well as an adequate, well-resourced change management process to ensure future success.
Hawa has two decades of experience as a strategic senior leader focused on high-impact organizational culture change. This includes seven years of direct experience developing, implementing and advancing ARAO-DEI strategies including training, coaching and driving talent.
Her work focuses on developing, implementing and advancing ARAO-DEI strategies, strategic consultation and organizational development, executive administration, HR and financial management. In 2017, she completed a Master's degree in Environmental Studies at York University and is currently working on a PhD in Social Work.
Cian Mc Sweeney, Director of Finance & Operations
Cian Mc Sweeney joined Amnesty International's Finance & Operations teams in June 2022 where he serves as the Director of Finance & Operations. In this role, he works with the Finance, Facilities, and Information Technology and Systems teams responsible for oversight and governance of finances, office management, and digital and technology strategies. Prior to this, Cian held progressive finance roles in the for-profit industry in Canada and in public accounting firms in Ireland.
Cian graduated with a Bachelor of Science in Business Information Systems from University College Cork (Ireland) and holds Certified Public Accountant (CPA) designations in both Ireland and Canada. With a proven track record of managing complex operations and finances, driving organizational growth and impact, and growing and leading high-performing teams, Cian is committed to developing and implementing strategies that will enable Amnesty to achieve the its goals.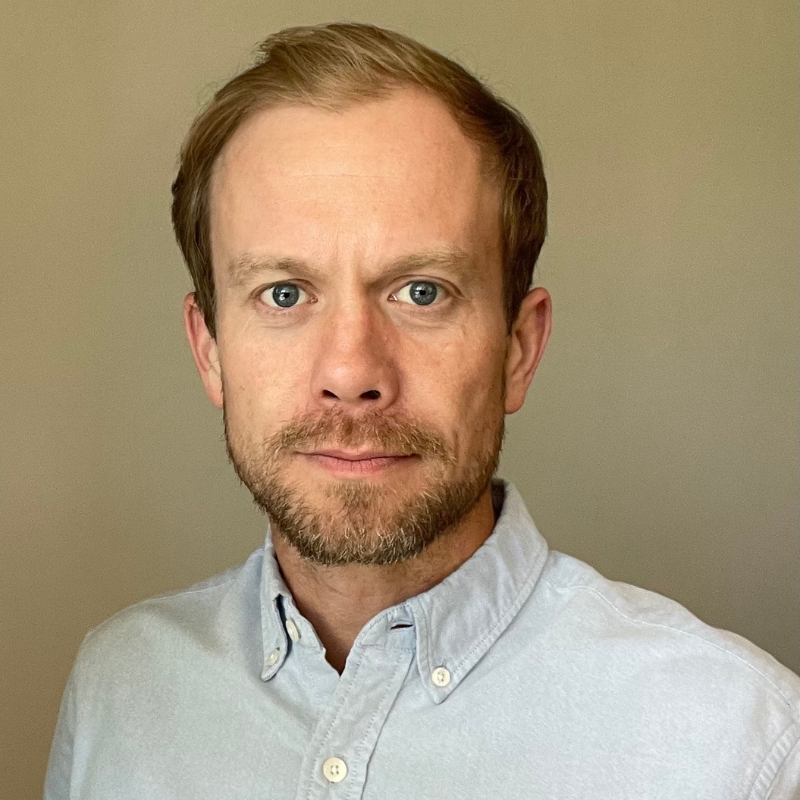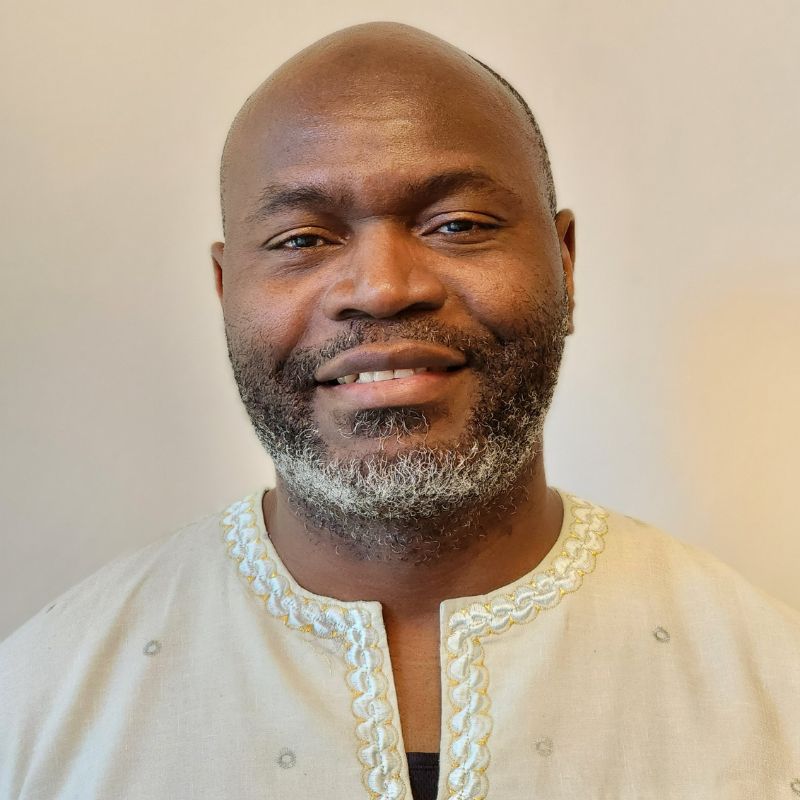 David Matsinhe, Director of Policy, Advocacy and Research
David Matsinhe is the Director of Policy, Advocacy and Research (PAR) at Amnesty International Canada. Until 2023, he was the Lusophone Senior Researcher at the International Secretariat of Amnesty International in the East and Southern Africa Regional Office. Previously, he served as World Bank Senior Advisor in Public Finance at the Ministry of Education and Social Development in Mozambique, and Assistant Professor in Global Development and Social Innovation at the University of Johannesburg.
David holds a PhD in Political Sociology from the University of Alberta where he was a Canada Graduate Scholar of the Social Sciences and Humanities Research Council. He is currently completing an MPhil in International Law at the University of Cape Town.
David is the author of Apartheid Vertigo: The Rise in Discrimination Against Africans in South Africa. He serves as an Adjunct Professor at Carleton University and Research Fellow at the University of the Witwatersrand.
Ihsaan Gardee, Director of Programs and Communications
Ihsaan Gardee joined as the Director of Programs and Communications in November 2019. Prior to this, Ihsaan served for ten years as Executive Director of the National Council of Canadian Muslims (NCCM), an Ottawa-based national non-profit human rights and civil liberties advocacy organization. During his time there he worked on a number of high profile cases and files including in coalitions with partners such as Amnesty.
Ihsaan has regularly appeared on local and national news media to talk about issues related to Canadian Muslims, Islam, and civil liberties. His writings have appeared in major Canadian dailies and international publications. He has also spoken at numerous Canadian and global forums and conferences on public policy matters.
In his professional capacity, Ihsaan has provided expert testimony to several Parliamentary and Senate committees on how proposed legislation, including national security laws, could adversely impact civil liberties and diverse communities.
Ihsaan is a graduate of the University of Windsor and the University of Western Ontario.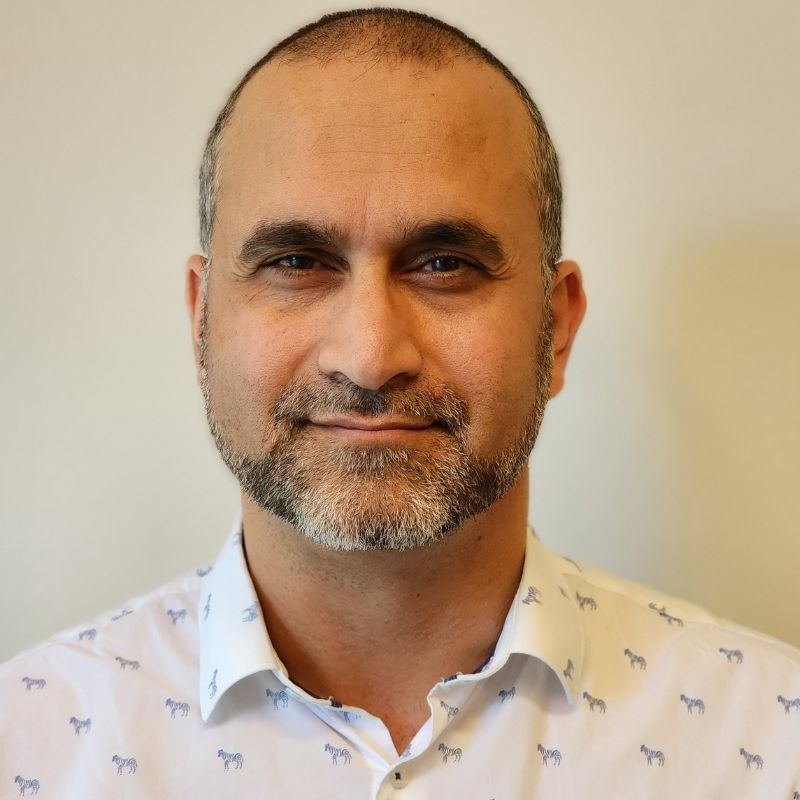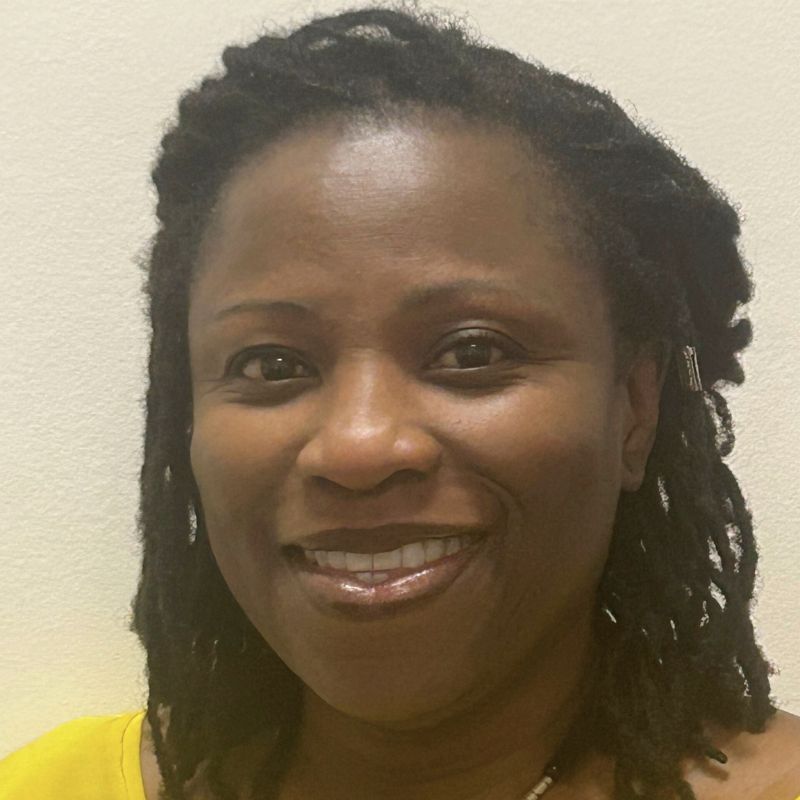 Marie-Helene Boubane, Director of Fundraising
Marie-Hélène was promoted to Director of Fundraising in July 2022. She has held many positions at Amnesty International, including Manager of Fundraising Programs, Major Gifts and Legacy Giving, Annual Giving, Legacy Giving, and Supporter Services.
Marie-Hélène has fund raised for international organizations such as Médecins Sans Frontières (Doctors Without Borders) and CARE Canada in various positions from Direct Marketing to Monthly Giving and Institutional Fundraising.
When not working with her wonderful colleagues at Amnesty, she is a fierce advocate for mental health especially when it comes to neurodivergent populations.
Marie-Hélène graduated with a Bachelor of Arts from Concordia University. She joined the Association of Fundraising Professionals (AFP) in 1999. She holds a Certified Fundraising Executive (CFRE) designation since 2015.
---
National Youth Action & Advisory Committee
The National Youth Action and Advisory Committee (NYAAC) is a national youth body that takes action on youth mobilization in addition to advising Amnesty International Canada English-Speaking (AICES)'s members, leaders and staff on youth participation in various aspects of human rights work including governance, campaigns and activism.
Members of NYAAC are happy to respond to questions about their work with Amnesty International Canada. Please contact NYAAC at nyaac@amnesty.ca.
Aidan Sander, Co-Chair
Aidan Sander has been a dedicated member of Amnesty International since he was fifteen. He is currently pursuing a medical degree as part of the Queen's University Accelerated Route to Medical School in Kingston, Ontario. Aidan is also an alumnus of Pearson United World College in Victoria, British Columbia.
Aidan's involvement with Amnesty International began in 2017 when he participated in the Human Rights College for Youth. Aidan has served in several roles within the organization, including as a member of the National Human Rights Goals Committee. In this capacity, he helped facilitate the membership feedback process to support the development of both the Global and AIC(ES) Strategic Goals. In his role as Co-Chair of the National Youth Action & Advisory Committee, he helps advise the organization's key leadership structures.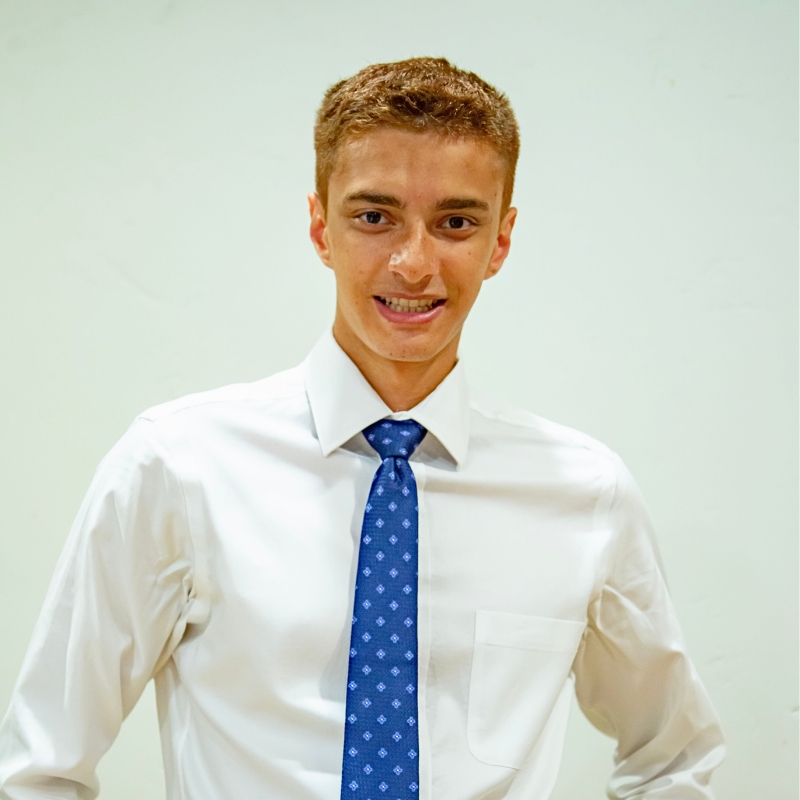 Tegan Hore-Kelman, Internal Communications Officer
In May 2022, Tegan graduated with an Honours Bachelor of Arts from the University of Toronto on the traditional territory of the Mississaugas of the Credit, the Anishnabeg, the Chippewa, the Haudenosaunee and the Wendat peoples. She majored in International Relations and minored in Environmental Ethics, taking a special interest in courses related to human rights, international law, global politics, intersectionality and climate justice. While studying at the University of Toronto, Tegan was active in her student community, as a member of the University of Toronto's Feminist Equal Rights Alliance, a volunteer voice and piano teacher for Musical Minds, a student-run coalition of music teachers, a crisis analyst for the North American Model UN and a researcher for the G7 Research Group. Tegan presently works as a Criminal Registrar at the Superior Court of Justice in Toronto. She is excited to be a member of Amnesty Canada's NYAAC, working alongside a wonderful group of young, passionate human rights activists.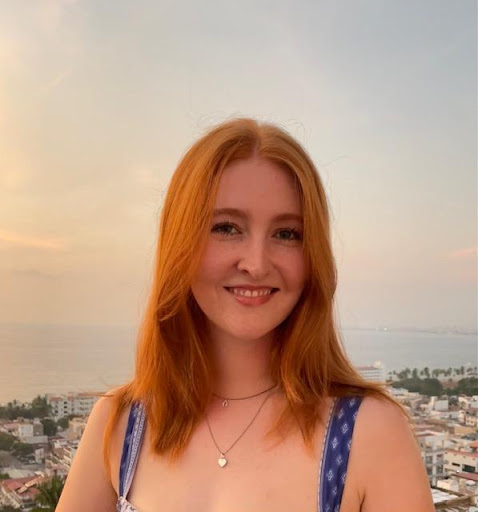 Akanksha Sharma, Board Liaison
Akanksha Sharma is a second-year justice, political philosophy, and law student at McMaster University, with a prospective minor in sociology and french. She first got involved with Amnesty at the age of 16 having attended the Amnesty Human Rights College In Toronto. After that she co-founded her high school's Amnesty Human Rights club and worked as a national organizer, facilitating and organizing campaigns in her school community. She first officially started her activism at 13 as a member of the RCMP national youth advisory committee and has been nurturing her passion for human rights ever since.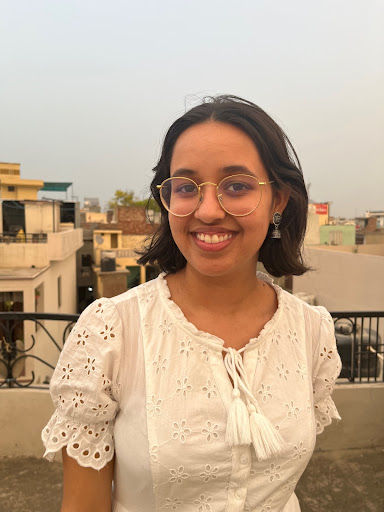 Hajar Abdessamie, External Communications Officer (Youth/Staff Liaison)
Hajar Abdessamie is currently a Management Consulting Analyst at Accenture based in Ottawa, ON, the traditional unceded, unsurrendered Territory of the Anishinaabe Algonquin Nation. She has been an active Amnesty International activist since 2017, having held positions as a National Organizer, VP of Finance, VP of Events, a member of the Human Rights College Organizing Committee, and the NYAAC. Hajar is committed to advancing Amnesty International's vision of creating a world where human rights are respected and protected.
Over the years, Hajar has organized and facilitated various events for Amnesty International's Write 4 Rights, Have a Heart, and No More Stolen Sisters campaigns. Additionally, she has helped host numerous letter-writing events that aim to advocate for human rights defenders who have been wrongfully prosecuted. With a strong desire to make a positive impact, Hajar is eager to further engage and empower Amnesty International's youth activists. Her goal is to establish a platform where young activists can work together to tackle the challenges they face and create meaningful change.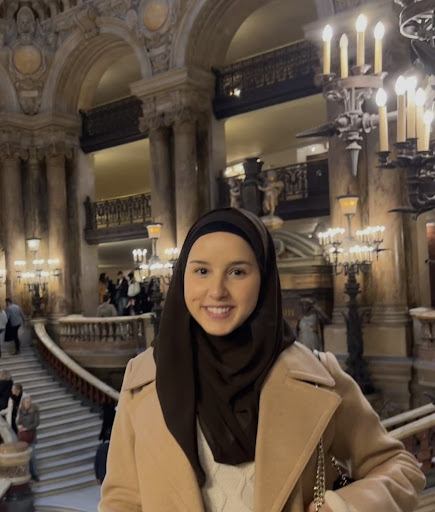 Fatima Beydoun, Equity, Diversity, Inclusion Officer
Fatima Beydoun is currently pursuing a JD/BCL from McGill University on the unceded territory of the Kanien'kehá:ka Nation in Tiohtiá:ke (Montreal). Originally from the unsurrendered Mi'kmaq territory of K'jipuktuk (Halifax), Fatima was first introduced to Amnesty International Canada in Grade 11 when she attended a workshop in Halifax and has been actively involved with the organization ever since, starting as a youth organizer and formerly the Co-president of the Amnesty Club at Dalhousie. Now in her fifth year at the NYAAC, Fatima is able to incorporate her passions of youth empowerment and human rights while working alongside others to advocate for more equitable systems on the local and global scales. She is involved with environmental, migrant and racial justice work on campus and in the community, and spent her first summer of law school in Manila for a human rights internship with the Ateneo Human Rights Centre. When she is not organizing, she can be found watching aesthetic cafe videos, practicing cello, and spending time with her friends and family.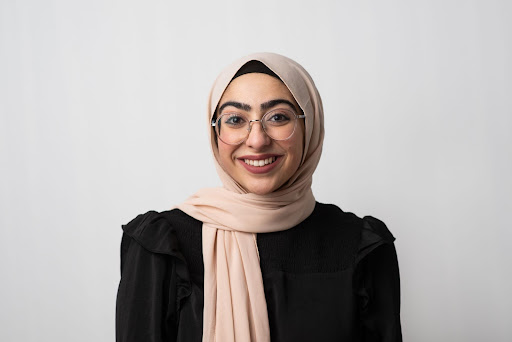 Shriya Shah, Strategy & Global Partnerships Officer
Shriya Shah is a sophomore at the University of Pennsylvania studying International Studies and Business in the Huntsman Dual Degree Program, and pursuing the Graduate Certificate in Human Rights from UPenn Law. An active member of Amnesty at the regional & national level since 2017, she has a passion for making institutional human rights change in her community, particularly at the intersection of technology, disability rights & role of advocacy networks. She has fostered this through her comparative disability legal research at UPenn Law, traveling to Israel & Palestine for a fellowship investigating the geopolitical conflict from a human rights lens & delivering a TEDx talk on the Privilege of Movement.
In her role as the Strategy & Global Partnerships Officer this term, she hopes to expand the NYAAC's impact & reach internationally – bringing together the brightest youth minds from around the globe to further advance Amnesty's work and empower young leaders.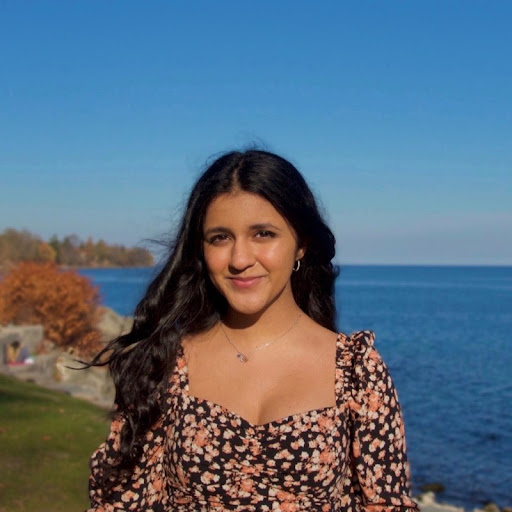 Hayley Yip, External Communication Officer – Media Activism
Hayley Yip is a third-year student at McGill University, majoring in Political Science and minoring in Sociology. She is active at McGill acting as the Co-president of the Multi-Ethnic Student Alliance, fostering a community for mixed raced people and as the VP Internal for Heart4Heart, fundraising for children in the developing world in need of congenital heart disease surgeries. Her human rights advocacy started in her hometown Hong Kong when she witnessed the mass police brutality and democratic backsliding since 2014. She has created an Instagram account to spread awareness of the democratic movement in Hong Kong. In her free time, she enjoys cooking, playing the cello, watching studio ghibli movies and visiting new coffee shops in downtown Montreal. She is honoured to be on the team and excited to work with those who share the same passion for human rights advocacy.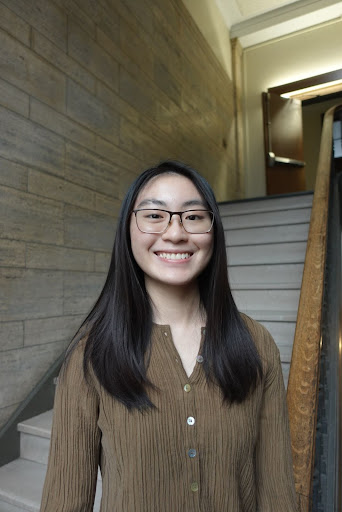 Rajaa Berry, Project Coordinator
Rajaa is beginning her second year of study for a degree in Business Administration, specializing in Finance, at the University of Windsor. Rajaa is an ardent supporter of youth activism, gender equality and inclusion, and elevating marginalized voices in her community. Rajaa served as a National Organizer and facilitated the "Writes for Rights" event for Amnesty International. Her entry into advocacy and activism came through this. She was the founder and president of the Girl STEMpowerment club in Lasalle. This organization helps foster young girls' interests in the STEM field through hands-on educational experiences, which helps develop creativity and intense thinking skills. She organized numerous STEM workshops and hosted the all-girls math tournament. Through Rajaa's leadership experience, empowering youth to utilize their voices to promote social movements and create global change is at the heart of her activism. She is an active volunteer in her community, has volunteered for the Canadian-Muslim Vote, and the Parliament of Canada, and was an ambassador for the Stay-Woke Organization. Rajaa hopes to be able to amplify the voices of marginalized voices on a global scale. She hopes to take her passion and spread it globally while connecting with other enthusiastic young individuals at Amnesty Canada's National Youth Advisory and Action Committee.